London, Sep 15 2023
Dr. Ornela Cuci Vice President IKAR Holdings
The New Face of Green Smart City Technologies next-generation E-Bike models aim to offer users an environmentally friendly, cost-effective, and fast transportation option. Next-generation electric bicycles, thanks to advanced motor technologies, not only assist in pedaling power but also come with various riding modes that provide flexibility to users. This allows users to adjust the power level and speed according to their needs, ensuring a comfortable riding experience.
Dr. Ornelia Cuci said, 'With this new e-bikes, we aim to enable people to carry out their daily commutes in an environmentally friendly way. Electric bicycles offer a fantastic option to reduce traffic congestion, minimize air pollution, and promote a healthy lifestyle.'
IKONIC E-Bikes stand out with their stylish designs and powerful battery lifespans. Developed to easily cover long distances and maintain a balance between charging times, this battery technology providing users with a reliable transportation option."
These new generation models aim to offer users an environmentally friendly, economical and fast transportation option. The new generation electric bikes not only support pedaling power, but also have different riding modes that provide flexibility to users thanks to advanced motor technologies. In this way, users will be able to have a comfortable driving experience by adjusting the power level and speed according to their needs.
IKONIC MOBILITY has developed a mobile application specifically for electric bicycle users in the smart city technologies. This application can be downloaded from the iOS and Android stores, allowing users to easily locate the nearest charging and parking stations.
The smart parking station first determines whether IKONIC Bicycles belong to the system. Once the security lock is activated, the battery data on the bike is analyzed. If the bike's battery needs to be charged, the charging unit starts charging; otherwise charging voltage is not provided.
IKONIC MOBILTY by IKAR HOLDINGS
IKAR Holdings is a distinguished ecosystem of entrepreneurs, innovators, and investors from around the world that spans across a wide variety of industries and sectors. Our mission revolves around the commitment to empower growing business and emerging leaders globally.
IKAR Holdings is a multi-tiered group headquartered in London, encompassing more than 40 companies – spanning across diverse sectors and geographical regions. Its structure is reinforced by a network of external global partnerships and steered by a leadership team composed of accomplished business executives with established track records of success, united with the insights and expertise of senior figures from the political and public sectors.
IKAR HOLDINGS is majority owned by entrepreneurial partners and serves as the central mother-ship structure that oversees the entire ecosystem of IKAR companies – spearheading the alignment, advancement, and expansion strategies across a diverse range of enterprises, investments, services, innovations, and supportive initiatives.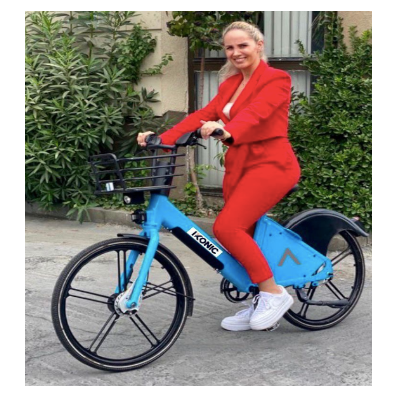 Dr. Ornela Cuci Vice President IKAR Holdings